Regular price
$14,490.00 AUD
Regular price
Sale price
$14,490.00 AUD
Unit price
per
Sale
Sold out
Reach your goals and achieve excellence by complementing your health and wellness regime with our outdoor barrel three-person infrared sauna. This machine lives outdoors and is the perfect garden wellness solution. Utilise full spectrum infrared (mid, near and far) heating technology to maximise your detoxification, and recovery, improve skin conditions and rest deeper.

It also comes with built-in LED Chromotherapy (and controller), and essential oils dispursor. If you want powerful heat and a sauna that heats quickly the outdoor barrel is the perfect solution.
Specifications

2 Person Full Spectrum: 1.30w X 1.05d x 1.95h

3 Person Full Spectrum: 1.63w X 1.05d x 1.95h
Sauna Features

Bluetooth Sound System

Colour Light Therapy

4 or 5* x Red light, Near, Mid and Far Infrared Heaters. 1200 or 1500 Watts of Full Spectrum Infrared * Depending on model size

3 x Carbon Far Infrared Heaters Ultra Low EMF 1060W of Far Infrared.

Digital Control Panel with Pre Heat Function

First Grade Canadian Cedar Construction

DOUBLE-SKINNED WALLS PROVIDE SUPERIOR INSULATION AND STABILITY.

RED LIGHT, NEAR, MID AND FAR INFRARED HEATING SYSTEM

BENEFIT FROM ALL WAVELENGTHS OF INFRARED LIGHT.
Warranty

We provide ongoing service and support for you and your sauna regardless of your location in Australia. We don't leave you hanging should something go wrong and we take our service and support seriously. 

Lifetime heater warranty

Lifetime electrical warranty

Lifetime cabinet warranty
Power & Safety

2 Person Full Spectrum: 2330 Watts 240V powerpoint

3 Person Full Spectrum: 2770 Watts 15amp powerpoint

Australian Electrical Certification

All Found—Space saunas are built to Australian Electrical Safety standards. AS/NZS 60335.2.53:2011 + A1 with AS/NZS 60335.1:2020
View full details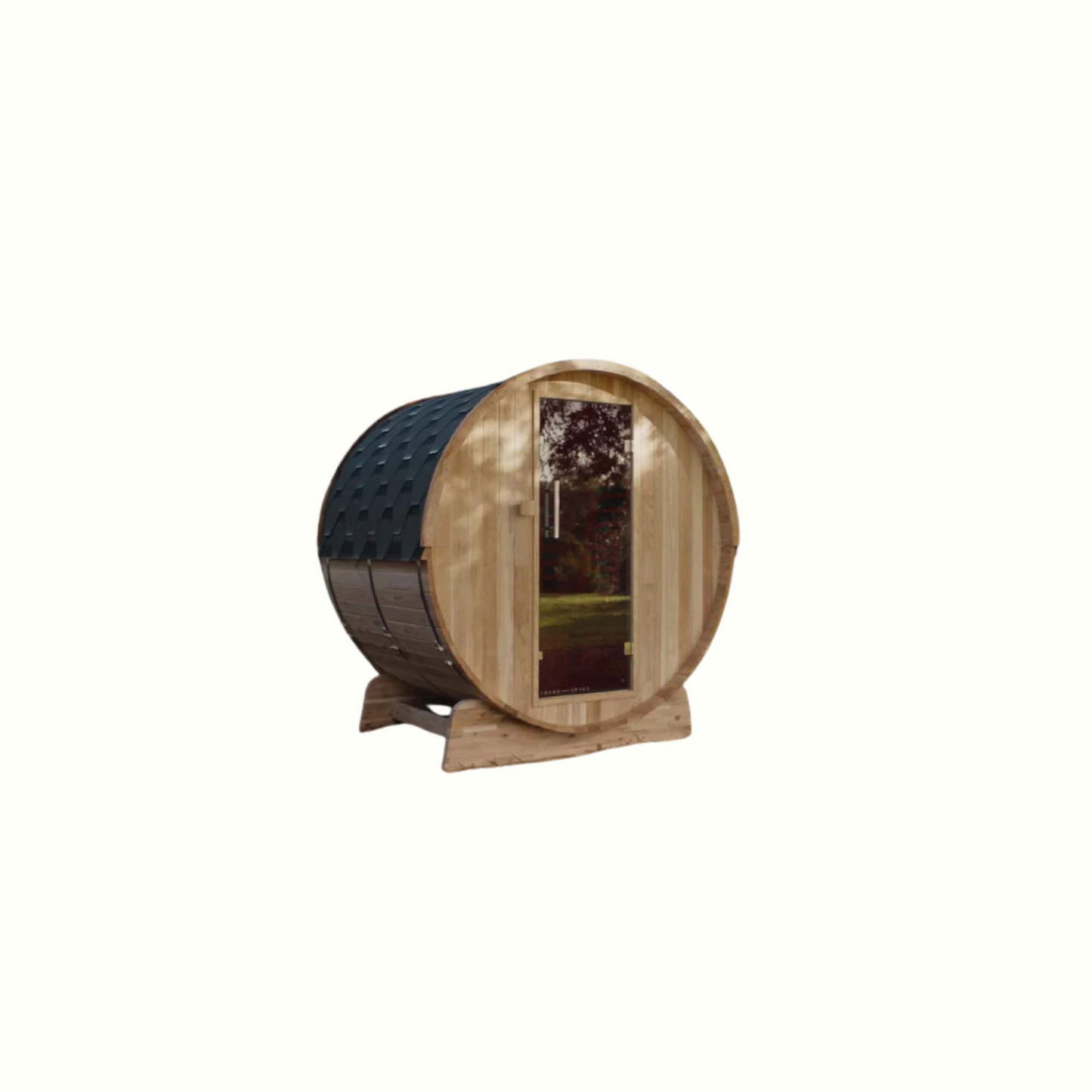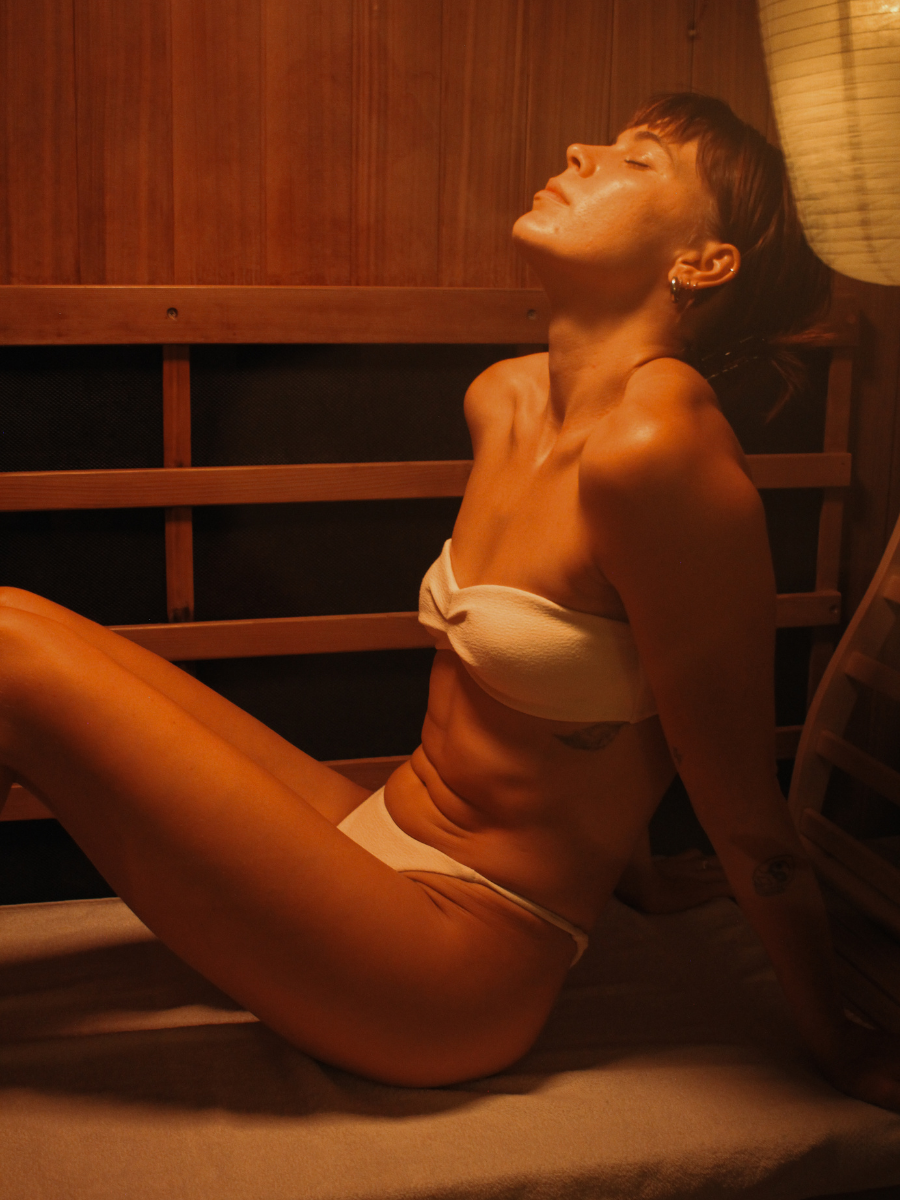 RED LIGHT, NEAR, MID AND FAR INFRARED HEATING SYSTEM
Benefit from all wavelengths of infrared light.

Red light, Near, Mid and Far Infrared.

All-in-one infrared heating system.

4 or 5* x Full spectrum heaters emit red light, near, mid and far infrared
light. 650nm - 10,000nm. 1200 or 1500W of full spectrum infrared.
*Depends on model size.

3 x Carbon heaters emit far infrared light. 7,000 - 10,000nm. 1060W
of far infrared.

Button label
CUSTOMISE YOUR SAUNA
Our 2 person and 3 person infrared saunas feature state-of-the-art technology including
Bluetooth sound system
Colour therapy LED lighting
Essential oil holder




Button label
READY TO ELEVATE YOUR WELLBEING?
RECOVER

Infrared saunas support cardiovascular health in a similar way to exercise. Our heart rate has been shown to increase up to 100 beats per minute during a moderate-temperature sauna sessions and up to 150 beats per minute during hotter sessions. This is similar to the increases observed during moderate and intensive physical exercise.

DETOX

Sweating is the body's natural process to remove toxins and nasty chemicals from the body. Infrared rays gently heat the body, increasing the core temperate and creating a deep reaction from within your body's cells to assist the detoxification process.

IMMUNE BOOSTING

One study by the British Medical Association found that people who take regular saunas reduce their incidence of colds and influenza by 65%. Another six-month study found that people who engaged in regular sauna baths had significantly fewer colds than the control group over the same time period.
Choosing a selection results in a full page refresh.
Opens in a new window.